Our Founder
Our company president, Tasha Knight, founded Web Design by Knight in 2001. She began her career in web design in 1996 when she implemented and maintained the website for the University of Montana Mansfield Library. This position included managing the website network, their computers, and multiple servers.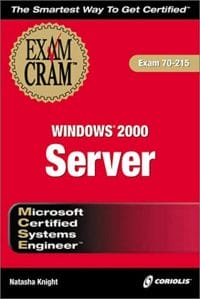 Her computer and website talents grew into a passion, and Tasha became a Microsoft Certified Trainer. Along the way, she authored the book, Windows 2000 Server – MCSE: Exam Cram.
In addition to her hands-on computer technical skills, Tasha is exceptionally creative and user-sensitive, meaning that she cares as much about functionality and ease of use as she does aesthetics. Her unique approach is reflected in every website project she develops.
Today, she continues to utilized her 25+ years of website design and administrative experience to deliver exceptional results to a wide range of clients. Tasha's reputation for innovation, reliability and professionalism is reflected in her entire team.
Her company, Web Design By Knight, began with a strong reputation in the St. Louis area. In recent years, she has expanded her reach to include national clients from  across the country in a number of business sectors. She has achieved this impressive growth entirely by customer referral. Tasha Knight is one of the most sought after web designers in the country.
When she is not at the computer, Tasha enjoys the outdoors, running, reading, and spending time with her family.